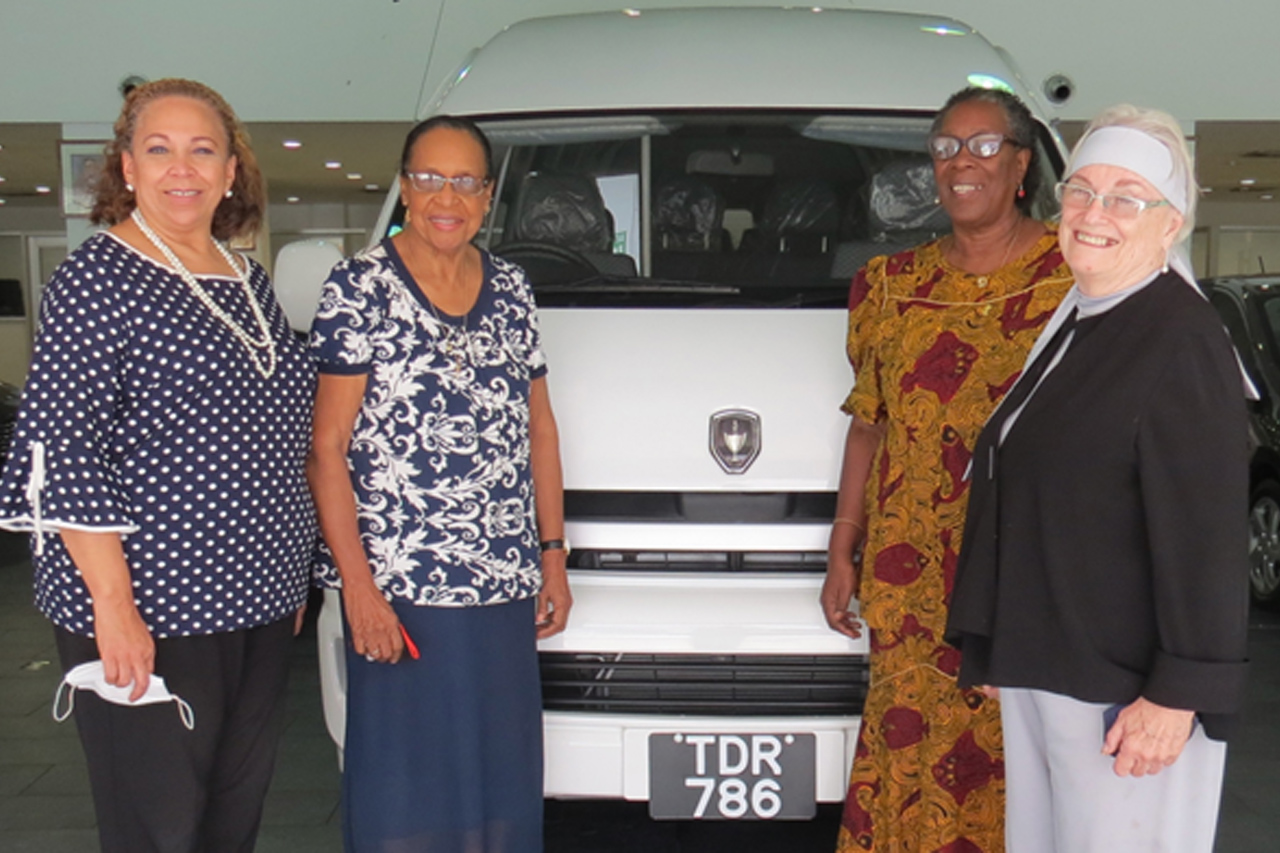 The ANSA McAL Foundation presented a mini-bus vehicle to the Amica House Children's Home of St Augustine, last Thursday in Port of Spain. The children's home is a part of The Eternal Light Community, which consists of nine charitable houses which care for the aged, the infirm, and boys and girls in various parts of the country.
Amica House was formed 20 years ago to look after girls who had either been abandoned by or lost their families.  One of its first girls, said Ms Deborah de Rosia, was a newborn: "Her mother wrapped her in a towel with all the blood still on her and left her on our doorstep." The organisation has since helped and nurtured more than 60 girls grow to adulthood. It presently has a population of 20.
The ages of the girls in Amica House range from a few months to 17 years old. Amica provides everything for them from personal care items to books and schooling, to, most importantly, love and support. The St Augustine House is managed by Sr Jude Marie Aird of the Eternal Light Community, and a staff of five, who provide housekeeping services. There is also a home for boys, the Joshua House, in Arima.
Amica House is a home in every sense. Several girls who have graduated regularly return, and help to care for the others and give mentoring and guidance. Alumnae have gone on to careers including engineering, biomedical technology, accounting and nursing.
The minibus will be used to transport the girls to and from school and various other activities in which they are engaged.
The ANSA McAL Foundation is the charitable arm of the ANSA McAL Group of Companies. It provides financial and in-kind assistance to organisations dedicated to public service, and occasionally individual needs if the case is compelling.