Members of the ANSA McAL Foundation Board and the Programme Office visited the Trinidad and Tobago Association for the Hearing Impaired (TTAHI) today, to see how we can assist with needs. The Foundation donated TTAHI's clinical services wing in 1990, but as TTAHI President Mr Nicholas Cumberbatch explained, the building is now in need of an upgrade. "We get $13 million a year in government subvention," explained Mr Cumberbatch, "but we need about $20 million."
TTAHI's ANSA McAL Wing houses facilities for testing hearing, fitting hearing aids, and speech therapy – where kids with hearing loss are taught to communicate more effectively.
"We are the main audiology clinic in the country," noted audiologist Dr Amanda Piper. "We do a lot of hearing testing."
The Foundation recently donated A/C units for TTAHI's meeting room, and lighting for their Wrightson Road advertising displays.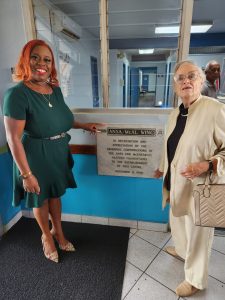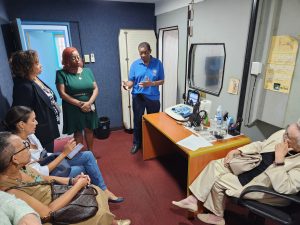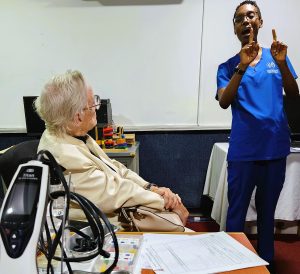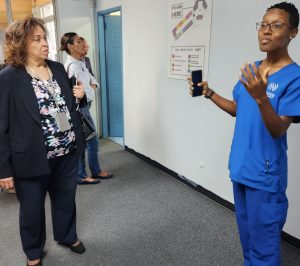 Captions (L to R):
TTAHI General Manager Michelle Mulcare and ANSA McAL Foundation board member Diana Mahabir-Wyatt stand beside the plaque for ANSA McAL's clinical services wing.
TTAHI President Nicholas Cumberbatch details the Association's infrastructure and staffing needs.
Audiologist Dr Amanda Piper speaks about her role in identifying hearing impairments.
Dr Piper welcomes Programme Director Maria Superville-Neilson to the wing.